EXPERIENCE
Burning Love 2022
"Life isn't about finding yourself. Life is about creating yourself." – George Bernard Shaw
BURNING LOVE 2022
Last year we organised our first Burning Love edition.
An amazing gathering where we celebrated the end of the summer season. Having received so many beautiful reactions, we decided to organise another edition on Saturday September 3. 
What can you expect?
Burning Love is a big backyard party connecting amazing like-minded people. The party will be opened with a big gathering from which we start a free form dance to help us beter connect with ourselves and others. 
The day will be coloured by funky DJs, places to relax, connect and enjoy yourselves. There will be proper food and beverages available throughout the day.
Burning Love is a conscious gathering where we invite, explore and showcase our authenticity. It's an alcohol and (synthetic) drug free event with organic food and drinks. 

(Can't create an account? Click on 'forget password' to receive a new login password. Otherwise, please contact us via mail at welcome@ avalonconnect.nl)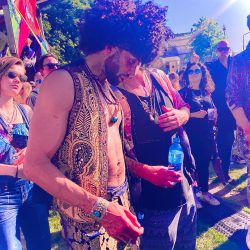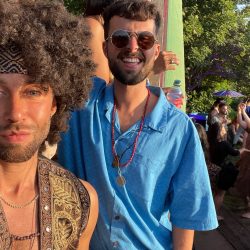 MASTERS OF CEREMONY
RUBIN PRONK
SJOERD GEERS
What's included in the price?
Burning Love will be one great festive gathering with many experiences on offer.
The price includes entrance to Avalon, the programs and the festive facilities.
There may be one or few experiences, offered by external teachers or parties, that may require an additional fee. All drinks and foods are at your own expenses.
What to wear?
Burning Love is about self expression. Feel free to wear whatever you please.
If you look for inspiration: please get inspired by googling for Burning Man.
What type of food is available?
We offer organic food (vegetarian and non-vegetarian) and a wide variety of non-alcoholic drinks.

(Can't create an account? Click on 'forget password' to receive a new login password. Otherwise, please contact us via mail at welcome@ avalonconnect.nl)

FOLLOW US ON INSTAGRAM TO CHECK THE LATEST UPDATES ON BURNING LOVE 22