CEREMONIES
Tribal elders uniting for the Water
"Water is the driving force of all nature." – Leonardo da Vinci" – Leonardo da Vinci
Tribal Elders
Uniting for the Water
"Tribal Elders Uniting for the Water" – a profound call to join us in this crucial moment of awakening and transformation. Every one of us is essential, so say the words of the elders in the Sierra Nevada, and they are calling upon us through Mamo Francisco. Representing the Kogi, Wiwa, and Arhuaco tribes from the high mountains of Colombia, these guardians protect the energetic heart of the world, performing spiritual work to nurture Mother Earth.
Mamo Francisco, one of these elders, was chosen by his tribe's masters to remind us that WE ARE NATURE. We all have the power to help restore balance to the world's energies, with a particular focus on the pure, crystal clear waters from the origin – the symbol of the golden energy of the new era.
By way of a water ceremony and teachings from his tribe, Mamo Francisco shows us how to raise the vibration of water through prayer, dance, and song. Guided by unifying words from the spirit, we are reminded that we are all guardians of the water, and it's time to heal our inner and outer waters.
More info: see below..

(Krijg je een foutmelding tijdens het aanmaken van een account? Klik dan op 'wachtwoord vergeten'. Je hebt dan ergens anders al eerder een Bsport account geopend)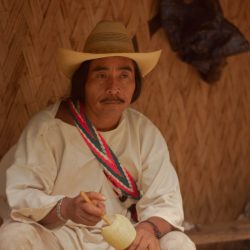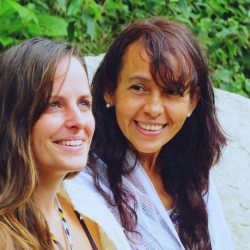 FACILITATED BY
MAMO FRANSISCO
INGRID RUIZ SUAREZ
EXCHANGE
1: €33 for lower incomes (20 tickets)
2: €66 support tickets (20 tickets)
3: €88 caring tickets (20 tickets)
THE CEREMONY
The ceremony further emphasizes the importance of giving back to nature. We all understand the need to use what Mother Earth provides, but to maintain balance, it's vital to reciprocate. Mamo Francisco teaches us how to truly give back what we have used. What lessons can we learn from Mother Earth's unconditional love and infinite giving? How can we better listen to her?
This sacred event will also feature Maestra Ingrid Suarez, a high-frequency Water Alchemist, celebrating the union of masculine and feminine energies.
Immerse yourself in this deep water connection, guided by water teachings, prayer, ancestral dance and song, and meditation. The water blessed during this gathering will be released into the Amsterdam channels to elevate their vibrational frequencies. This event will culminate on July 26th with a parade of boats, carrying the water guardians through the city's waterways to the bodies of water that need this connection.
Join us on Saturday, July 22nd, from 5 PM to midnight.
Tickets are available in three price categories to accommodate various incomes:
€33 for lower incomes (20 tickets)
€66 support (20 tickets)
€88 caring (20 tickets)
The proceeds from this day will be donated to the elders in the Sierra Nevada, ensuring the continuation of their essential work.
Please reserve your spot via the link below!
Cancellation policy: please be mindful reserving your spot. If you can't make it. Please let us know asap so we can invite more people from the waiting list. 
In these times we live in where nobody listens to anything , and if you manage to be heard it ends up being in the wrong way. When I met Ingrid I could notice the warmth, love, dedication, wisdom and personal experience, all that today is of great value , since we started talking my life has been on track, and there is always something to learn even when you think you're fine and do not need to talk , those talks always give you a plus to continue. Greetings from Uruguay and thank you very much 😊😊
I met Ingrid when I was 28 weeks pregnant, it was my second pregnancy after having lost one... It was my second pregnancy after having lost one. I went to have a Reiki session and they proposed me to meet her, that day I had come to the session with a lot of fears, worries for fear that something would happen to my baby that was on the way... I remember the first session as if it were today with Ingrid... she gave me infinite peace, we achieved a beautiful connection with my baby in the womb... and there I discovered her magic. She followed us throughout the pregnancy, we did sessions to work on different issues to heal, I achieved something that has no explanation, I could enjoy what we had wanted so much. She gave me peace, tranquility, everything I needed to continue with my pregnancy. My baby was born premature due to an increase in blood pressure (preeclampsia)... and she continued to help us during the hospitalization. And today we are grateful that she is still taking care of us, blessing us with so much love, guiding and supporting us. After going through different kinds of emotions, 4 months after my baby arrived we got something else, our own house and there she was again doing her thing... my house was like a tornado between emotions... fears and exhaustion. She cleaned my home and there again we achieved stability and tranquility reigned again. In spite of the enormous distance that separates us from almost the end of the map of Uruguay, her virtual assistance has never been noticed. We are happy to have her in our lives!
The work Ingrid has done for me and with me is almost too big for me to describe in words. In short, to me she feels as a translator and bridge builder between all kinds of dimensions. By learning to apply the personal tools yourself during sessions, the actions are now becoming more and more automatic. I am becoming more and more sensitive, which means that I very consciously and intentionally organize my life. That feels very nice, that I am the creator and know how that works. It feels like to take your full ownership of your life. Ingrid feels like family to me. The sincere involvement she shows and her indescribably big heart that can view everything from a place of love. Her humility and service is something that inspires and mirrors me to learn from. At home I call her our Angel 🤍💫 I have been working with her for a longer period of time and she knows my deepest processes. Ingrid speaks a special language that has helped me see life in a different perspective. She feels flawless to me and knows exactly how to hit the right chords at the right time. And at times beautifully confrontational. In particular, Ingrid has supported me throughout my journey to motherhood to make me feel more secure in myself. She was unconditionally present for us. The saying "It takes a village to raise a child" comes close because of the amount of spiritual support she has deployed with us. That now results in me being a happy mom with having a satisfied and happy daughter who brings her smile everywhere ❤️ The journey with Ingrid made me discover my strength and essence again. I am living my dream life more and more and experience more joy in life. Everything has become lighter and softer. I have broken free of destructive thoughts and patterns. My relationships have improved and deepened; something I've been looking for all my life. I have learned to consciously make choices in increasingly subtle layers. This makes me become more and more pure in my thoughts, words and actions. Ingrid also reminded me of my own responsibility; there are all the keys to creating your reality. And that makes it so beautiful because you can do something with it, instead of looking outside yourself and wanting to change a person or a situation. Because most of the times you can't. Through Ingrid I "know" that I am supported by something much bigger. The inner knowing and remembering that I can always connect to this gives me a lot of peace. I can also fall back on this in times of chaos. It makes me feel safe. It hasn't always been easy, but with her by my side I felt more supported than ever. Thank you Ingrid for being you 🙏🏻❤️
The personalized attention is excellent ,the accompaniment ,the warmth .Since q contact me ah provided the support I needed in my life to transform it .I appreciate and recommend totally .Greetings from Uruguay. Thank you thank you thank you 😌

(Krijg je een foutmelding tijdens het aanmaken van een account? Klik dan op 'wachtwoord vergeten'. Je hebt dan ergens anders al eerder een Bsport account geopend)