EXPERIENCE
INNER ACTIVATION 
"Activate yourself to duty by remembering your position, who you are, and what you have obliged yourself to be."
– Thomas a Kempis
INNER ACTIVATION
Ready to continue living on a higher frequency?
Do you look for a full and encompassing immersion?
Ready to let go of old patterns and programs?
Inner Activation is a full day immersion that's going to clean and activate your system and will help you achieving new levels of connection, inner peace and consciousness. It's a full day where you'll let go of the older you and come out recharged, focused and energised.
Read more below…

(Can't create an account? Click on 'forget password' to receive a new login password. Otherwise, please contact us via mail at welcome@ avalonconnect.nl)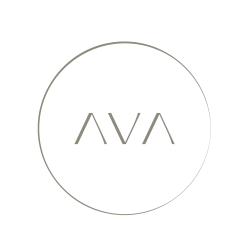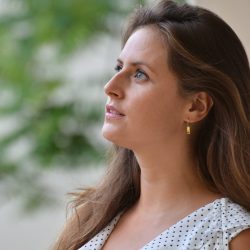 FACILITATED BY:
AVALON TEAM & FLORINE GABRIEL 
Wat een prachtige magische dag was dit op een super mooie locatie. Iedere sessie was geweldig met hele fijne coaches en een fijne groep mensen. Wil je echt naar binnen keren in een veilige setting waar alles er mag zijn dan is dit echt een aanrader. Ik heb er in totaal bijna 4 uur voor in de auto gezeten, maar het was het meer dan waard! Ik ben nog steeds aan het nagenieten.
Echt een aanrader voor een ieder. Het enige wat je hoeft te doen is er voor open staan. Ik kom zeker nog een keer.
IA is een prachtige start van 2023 geweest. Werken aan zelf ontwikkeling in een mooie groep met mensen was de goede formule van de magie die er ontstond. Bedankt!
Magisch liefdevol verbinding diepe stukken aanraken
WHAT CAN YOU EXPECT?
You can expect a fully catered day that will activate your whole system (body, mind & spirit). Surrounded by amazing like-hearted people eager to take responsibility over their lives.
A brief program description:
* An energetic sacred cacao movement
* KAP session
* Breathwork
* Manifestation practices
* Sound bath
* Delicious soul food
WHAT IS A KAP SESSION?
KAP stands for Kundalini Activation Process. The session is all about a deep connective and unfiltered experience that leads to a fresh and uncensored life experience of You-ness.
We start by creating a deep connection with your heart-space. Within your heart, you have the possibility and opportunity to open and connect with Source. To feel the space of surrender and unconditional love. And in the embodiment of that journey, remembering the rhythm of your heartbeat, which reminds us that we are alive; you are alive!
From that awareness we slowly, softly and with ease go into the density of the feminine energy (lower three chakra's). Where we tend to hold trauma's and (negative) beliefs, as well as our creativity, power, authenticity and life force energy. This is a path of surrender and trust, not of the will and therefore different to other self-generating wilful practices or kundalini experiences (such as kundalini yoga, tantra etc.).
It's a natural energetic process that can bring you to the deepest layers of your being, the moment you fully trust and yield into the process. As the intelligence is guiding you into the parts of you that have been hidden, suppressed, or into states of deep bliss.
During the unique session you may have different experiences like physical, emotional, visual, outer body experiences, or states of bliss can arise.

(Can't create an account? Click on 'forget password' to receive a new login password. Otherwise, please contact us via mail at welcome@ avalonconnect.nl)

FOLLOW US ON INSTAGRAM TO CHECK THE LATEST UPDATES ON INNER ACTIVATION 2023
FACILITATORS
You will be guided, challenged, inspired, invoked, served and accompanied by five teachers:
Florine Gabriel: Amongst many things Florine is a KAP instructor and feminine powerhouse. She is the founder of KAP the World. As a result, she will be guiding the KAP sessions.
Rubi Pronk: Intuitive Healer and Horse Medicine Teacher. Rubi will co-create the Sound Bath and is a star at holding true space during the sessions.
Jasper Scholten: Leadership coach and author. He will be guiding you physically, emotionally, mentally and spiritually through the Manifestation practices.
Amos Katan: Soulfood Chef and Sound Bath co-creator. He will boost your energetic system through food and music.
Sjoerd Geers: Co-founder of Meditation Army and Cellf Guide. He will give the strong and gentle touch to the powerful breath work session.
WHAT IS INCLUDED IN THE PRICE?
This day will help you releasing old patterns and create a more clean, congruent, powerful and authentic system. Which will help you meet your life objectives and hearts-desires.
Aside of this rewarding investment you'll receive the loving presence and guidance of the five facilitators, delicious food, a beautiful and safe location in nature and the opportunity to meet more amazing like-minded people. Please contact in case the financial investment is too much of a stretch.
Sign up & Cancellation policy
Cancellations possible until 3 days before the start of the session.

(Can't create an account? Click on 'forget password' to receive a new login password. Otherwise, please contact us via mail at welcome@ avalonconnect.nl)