GATHERINGS
AVA ECSTATIC DANCE
""Music is the universal language of mankind." ― Henry Wadsworth Longfellow
AVA ECSTATIC DANCE
Experience the transformative power of movement with Ava Ecstatic Dance at Avalon. Each monthly gathering is infused with a unique theme, ensuring every session is a fresh journey through rhythm and self-expression.
Meaning of AVA in:
1. *Hebrew Origin*: means "life" or "living one" in Hebrew, symbolising vitality and the gift of life.
2. *Sanskrit*: "Ava" can mean "sound" or "voice" symbolising communication and expression.
3. *Buddhism*: In Buddhist philosophy, "Ava" can be associated with the concept of impermanence or transience, emphasising the fleeting nature of all things.
4. *Hawaiian Culture*: Ava is a name used for a type of plant used in traditional ceremonies, symbolising spiritual connection and rituals.
5. *Pop Culture*: Ava is a popular name in contemporary culture and is often associated with strong, independent, and empowered female characters in literature, film, and television.
As we embrace the diverse meanings of "Ava"
We uphold core values that define our ecstatic dance community:
*1. Authenticity*: Dance freely, be yourself. Just as "Ava" embodies various meanings, we honor the uniqueness of every dancer.
*2. Connection*: Unite through dance, creating shared moments that transcend words and cultural boundaries.
*3. Inner Exploration*: Discover yourself on the dance floor, echoing the deep introspection "Ava" signifies in different cultures.
*4. Respect*: Embrace diversity and respect one another, in the spirit of unity that "Ava" represents.
*5. Celebration*: Dance is our joyful celebration of life, embodying the vitality and preciousness it signifies in Hebrew.
*6. Growing Together*: We evolve and learn together, nurturing our community's growth and shared experiences.
Join us at Ava, where every dance is a step toward personal transformation and collective unity, embracing the rich tapestry of meanings that "Ava" carries across the world.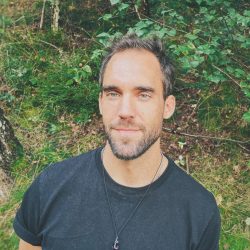 MASTER OF CEREMONY
DJ Yarl

(Krijg je een foutmelding tijdens het aanmaken van een account? Klik dan op 'wachtwoord vergeten'. Je hebt dan ergens anders al eerder een Bsport account geopend)
DATE
Every last Friday night of the month
EXCHANGE
€20 Early bird
€25 Regular
€30 Door
LOCATION
Avalon – The Barn

(Krijg je een foutmelding tijdens het aanmaken van een account? Klik dan op 'wachtwoord vergeten'. Je hebt dan ergens anders al eerder een Bsport account geopend)