GATHERINGS
MOON MEDICINE BY TRIBAL ELDERS
"It's time for the deep feminine connection with the moon and our wombs to be honoured and remembered"
– Chief Dancing Thunder
MOON MEDICINE BY TRIBAL ELDERS (NORTH & SOUTH AMERICA UNITED)
Join us for a powerful ceremonial gathering on July 17th, 2023, at the beautiful Avalon in Schoorl, Netherlands, near the sea. In this sacred space, we will witness the visions of tribal elders from North and South America weaving together, sharing authentic knowledge from their different traditions passed down by the ancestors and wisdom keepers of the Earth.
This gathering is particularly special, as it is the second collaborative event between these elders, following the Unifying Waters Ceremony. The collaboration between these tribal leaders is significant as it links to the Eagle Condor Prophecy.
The prophecy speaks of a time when the Eagle, representing the North, and the Condor, representing the South, come together to create a new level of consciousness on Earth. This union symbolizes the bridging of ancient wisdom and modern knowledge, leading to spiritual awakening and global harmony.
More info: see below..

(Krijg je een foutmelding tijdens het aanmaken van een account? Klik dan op 'wachtwoord vergeten'. Je hebt dan ergens anders al eerder een Bsport account geopend)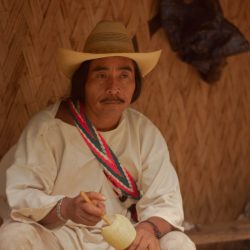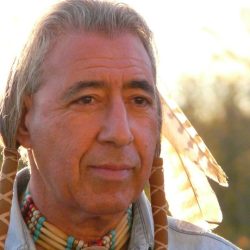 FACILITATED BY
MAMO FRANSISCO & CHIEF DANCING THUNDER
EXCHANGE
€18 deposit + €70 cash
THE GATHERING
Explore the ancient ancestral connection with the moon and her cycles, the feminine energy linked to them, and how to consciously honour and celebrate this connection. This includes understanding the moon cycle of every woman by offering her blood every month. These teachings are passed down by two wise elders, Mamo Francisco and Chief Dancing Thunder, who have a deep consciousness of how to work with and sustain energy during these sacred times.
Men and women are warmly welcomed to join this ceremonial day!
The elders Mamo Francisco and Chief Dancing Thunder are the keepers of these authentic ceremonies and rituals. With deep ancestral knowledge about these rites, they will honor, celebrate, and deepen our understanding of Moon energy in a ceremonial way, weaving their own tribal knowledge together and finding unity.
ABOUT MAMO FRANSISCO
He is a Father * Spiritual Guide * Teacher *  Maestro * from the high mountains of the Sierra Nevada, Wiwa community (Colombia).
He is connected with Arhuacos and Kogis, other indigenous tribes, as Colibri Messenger to guide the humanity in this awakening of the new earth. He shares his wisdom how to live in harmony and balance, grow as individual, partners and community on the earth.
He illuminates other how we can balance giving and taking and clean ancestral lines so we can invite more light and Source to flow through us, so we can live our true life mission.
Mamo (spiritual title) Fransisco is a humble, most wise, sweet and firm teacher that never judges or wants to see like teacher. For him we are all teacher and student.

ABOUT CHIEF DANCING THUNDER

Chief Dancing Thunder is a Medicine Man and Grand Sachem of the Susquehannock Tribe in Florida. For over 40 years, he has worked as a healer, ceremonial leader, teacher, and medicine man worldwide. His teachings are based on authentic, traditional knowledge passed down directly by his family and ancestors. Chosen to bring back lost knowledge to North America and Europe, the people of the Susquehannock tribe are the people of the clear waters, holding the wisdom of the waters.
Please reserve your spot via the link below!
Cancellation policy: please be mindful reserving your spot. If you can't make it. Please let us know asap so we can invite more people from the waiting list. 

(Krijg je een foutmelding tijdens het aanmaken van een account? Klik dan op 'wachtwoord vergeten'. Je hebt dan ergens anders al eerder een Bsport account geopend)